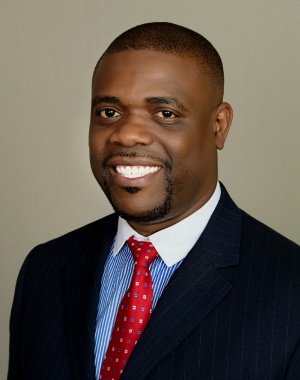 Sep 27, 2021 - Atlanta, GA
After a national search, the Georgia Institute of Technology has selected Leo Howell as its new chief information security officer.
Howell will join Georgia Tech from the University of Oregon, where he serves as chief information security officer and interim chief technology officer. He will begin his new role at Tech on Oct. 18 and will report directly to Daren Hubbard, vice president for Information Technology and chief information officer.
"With so much work on the horizon in the areas of cybersecurity and data protection, we are very pleased that Leo will be joining Georgia Tech during this pivotal time," Hubbard said. "His years of experience in data and cybersecurity and his proven record as a leader within higher education will help us advance our Data Excellence efforts and bring extensive knowledge and experience to our students, faculty, staff, and other Institute partners."
Howell has been at the University of Oregon since 2017 and is responsible for the university's information security and operational strategy as well as its cybersecurity governance, risk, and compliance program. His responsibilities also include leveraging cybersecurity data analytics tools and capabilities to advance a data-driven culture across the university.
Prior to the University of Oregon, Howell worked at North Carolina State University, where he led teams in Internal Audit and Information Security Risk and Assurance.
In his new role at Tech, Howell will provide leadership in the development and implementation of an Institute-wide information security and risk management program to ensure that information assets are adequately protected. Serving as a part of senior leadership in the Office of Information Technology, he will also be responsible for creating and maintaining a cybersecurity program and leading the cybersecurity team, which manages the confidentiality, integrity, and availability of Institute information assets and cybersecurity related compliance. 
"I am excited and honored to be joining the Georgia Tech community during this time of increasing dependence on information technology and unprecedented cyber threats," Howell said. "As a top 10 research institution, Georgia Tech presents immense opportunities to work with top students, faculty, and staff in developing strategies to meet the current threat landscape and empower our community to thrive. I also look forward to working with my team and stakeholders across the university to leverage cybersecurity as an enabler of excellence, by developing a holistic and multidisciplinary approach to defending our digital assets."
Didier Contis, who has served as Georgia Tech's interim chief information security officer since February, will transition back to his permanent role as director of information technology within the College of Engineering.  
"We appreciate Didier's contributions to our team in his interim capacity," Hubbard said. "He has helped us advance our efforts to achieve endpoint security compliance and deliver cybersecurity awareness training. We look forward to his ongoing engagement as part of our CIO advisory council and data excellence steering committee."