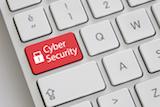 Download image
Dec 16, 2020 — Atlanta, GA
While online shopping has grown in popularity over the years, the pandemic has caused an unprecedented surge in online shopping this holiday season. This rise in online activity also heightens the risk for scams and cyberattacks.
"The holidays present a busy time for online shopping and, unfortunately, many cybercriminals take advantage of this time," said Daren Hubbard, vice president for Information Technology and chief information officer (CIO). "From creating fake shopping sites to exploiting insecure financial transactions, threats are all around and it is important to be vigilant.
Phishing attempts and malicious emails are also common around this time.
"Email scams typically increase in frequency throughout the holiday season," said Jimmy Lummis, chief information security officer. "Faculty, staff, and students should all be careful when someone asks for personal information. It is also good practice not to trust email links that appear to be from major retailers and shipping companies this time of year."
The Office of Information Technology shares the following cyber safety tips to avoid threats this season:
Shop reliable websites of retailers you know and trust and visit their sites directly by entering a known, trusted URL into the address bar instead of following a link.
Be mindful of package tracking emails, fake ecards, charity donation scams, or anything that requests confirmation of purchase information.
Do research on retailers that you are not familiar with. When considering a new website or online store for holiday purchases, please look for and read reviews to see if other customers have had positive or negative experiences with them. It is also a good idea to verify that websites have a legitimate mailing address and a phone number for sales or support-related questions. If the site looks suspicious, call and make sure you can speak to a human.