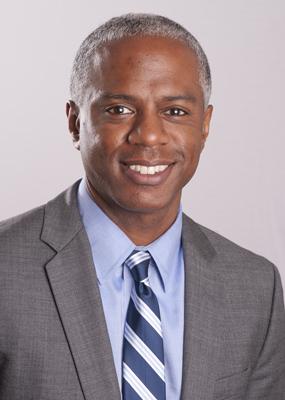 Download image
Oct 15, 2020 — Atlanta, GA
Georgia Tech has made significant progress in our efforts to control the spread of coronavirus through asymptomatic surveillance and clinical testing programs. The success of these programs at Georgia Tech rely heavily on the security and accessibility of robust technology and data reporting tools leveraged to enable testing and contact tracing.     
Daren Hubbard, vice president for Information Technology and chief information officer, has been asked to direct all activities related to the Institute's Covid-19 infrastructure and technology and accelerate any improvements necessary to reduce duplication of effort, minimize data security risk, and ensure a streamlined experience for students, faculty, staff, and campus partners. With the support of other senior administrators, Daren will coordinate the work of Covid-19 related technology services and prioritize future service implementations working closely with Enterprise Data Management, central and distributed IT teams, GTRI, and the data security task force.
The work to coordinate Covid-19 related technology activities will begin immediately. All administrative, academic, and research units are asked to collaborate in this effort to ensure its success.