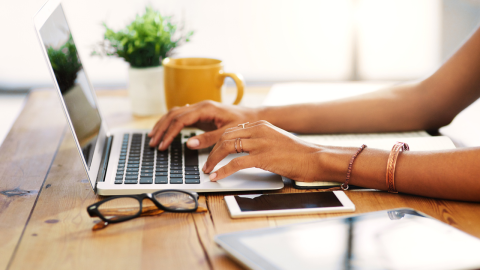 Download image
Mar 04, 2021 — Atlanta, GA
The Office of Information Technology (OIT) continues to provide equipment support for students, faculty, researchers, and staff through its Technology Equipment Loan program.
Introduced in response to the Covid-19 pandemic, this program allows the Georgia Tech community to request loaner laptops or hotspots to complete academic work or to fulfill employment duties. The program is accessible via services.gatech.edu in the academic continuity resource section.
Windows 10 laptops and AT&T hotspots are available for request. All laptops come installed with Microsoft Office, Adobe Acrobat DC, Google Chrome, Firefox, and other commonly used software licensed by the Institute or freely available. The equipment meets or exceeds the specifications that are recommended for Georgia Tech student technology (sco.gatech.edu/hardware-requirements/).
Although there is no maximum loan period, OIT requests that equipment be returned if it is no longer needed or if the user leaves the Institute.
To request a device, please complete the Technology Loan Equipment form at b.gatech.edu/laptop-loaner. Devices can be shipped to your home or picked up at the Clough Undergraduate Learning Commons in Room 215, Monday through Friday between 10 a.m. and 2 p.m. For more information, email IT Service Delivery Manager Senior Roland Parungao at roland@gatech.edu.