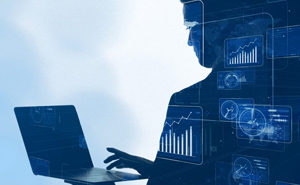 Download image
Feb 23, 2021 — Atlanta, GA
After a series of surveys and customer feedback sessions, the Office of Information Technology's (OIT) Network Operations Center (NOC) team has successfully rebranded as the Infrastructure Operations Center, effective Monday, February 22.  
Over the last two years, a number of organizational and operational changes (i.e. move to Coda, OIT restructure, and ServiceNow implementation) have shift the scope of the team's function to include new and adjusted practices. To encompass the full scope of responsibilities the team now has, it has rebranded as the Infrastructure Operations Center (IOC).   
The IOC partners with the Enterprise Service Desk and other service teams to support tier 2 operations, providing OIT teams with the ability to streamline high-priority tasks related to campus computer services. With a commitment to continuous improvement, the team's core responsibilities include, but are not limited to, providing: 
Tier 2 Support  
Simple Root Cause Analysis 
Server Patching 
Provisioning, Migration, & Decommissioning of Virtual Servers 
For more information about the IOC please contact Richard Sargent at richard.sargent@oit.gatech.edu, Marissa Jules at mj@gatech.edu, or Anthony Guevara at anthony.guevara@oit.gatech.edu.