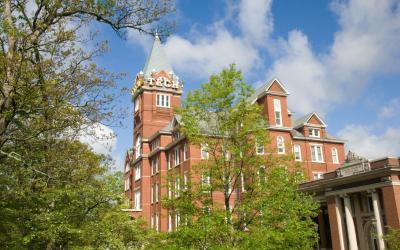 The one constant in life is change. A glimpse across the ever-evolving Georgia Tech landscape only reinforces that notion. The Office of Information Technology sits at the intersect of many changes – serving as a partner and service provider that enables efforts to transform how students, faculty, and staff collaborate, work, and advance at the Institute. 
 
With these changes in mind, we have been working tirelessly to refine and finalize our strategic plan in a way that supports the Institute strategic themes and strongly reinforces Georgia Tech's values. Together, we crafted strategies to set our plan in motion over the next fiscal year.

Rooted in the Institute values of Student Success, Well-Being, and Excellence, our strategic plan aligns IT efforts around a shared mission and vision. I am pleased to share this work with you, which can be viewed by visiting https://oit.gatech.edu/strategy/.

The completion of our strategic plan is only the beginning. Next month, I will delve into some of our key initiatives, such as Data Excellence, which is embedded into the Institute, Administration & Finance, and OIT strategic plans, as well as projects that support Administrative Excellence and student success at Georgia Tech.

As always, I welcome your feedback and contributions as we move forward. 
----------------------
If you believe others may benefit from this blog content, please invite them to subscribe so they can be added to the mailing list. In the meantime, please remember to visit my webpage, From the Desk of the CIO, or connect with me any time via Twitter @GeorgiaTechCIO.