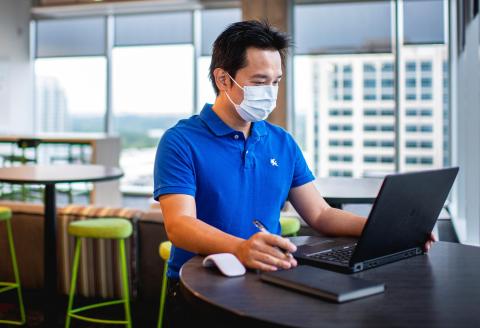 Download image
Nov 12, 2020 — Atlanta, GA
Dear Students:
On Monday, many of you experienced course registration issues because of technical challenges with DegreeWorks, OSCAR, and Banner Self-Service. The Office of Information Technology (OIT) worked to address downtime and intermittent delays, restoring all services Monday between noon and 5 p.m. On Wednesday evening, we began to receive a few new reports of slowness when trying to access OSCAR and Banner. We have been working with students to address these individual issues.
As your new CIO and someone who takes the experience of our students very seriously, I am extremely sensitive to the frustration that these issues have caused and want you to know that OIT is taking immediate steps to resolve existing issues and prevent this from happening again. We feel your pain and do not take this week's events lightly.
I have assembled a number of working groups within OIT to address and reshape how we handle technical problems and manage major incidents like this with the ultimate goal of providing uninterrupted service to the students, faculty, and staff we serve. This work is part of a larger initiative around operational excellence that was recently launched in OIT. I am also working closely with members of the Student Government Association to ensure that student sentiments and student involvement are at the core of the changes we make.
In my first message to the Institute, I shared my core values, which include creating excellent experiences and continuously improving the services that we provide. We are working to build a culture that is rooted in these values and appreciate your patience and support through this process.
We continue to monitor and address any persistent issues with registration platforms and ask that you please report any issues you experience via the Services Portal.
We apologize for the inconveniences this has caused and thank you for your continued feedback and patience.
Daren Hubbard,
VP of Information Technology & CIO