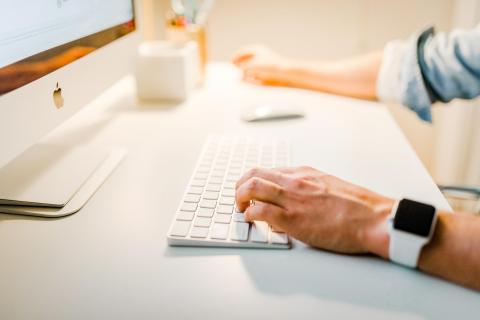 Download image
Oct 15, 2020 — Atlanta, GA
In an effort to heighten the security of email accounts, the Office of Information Technology is preparing to remove basic authentication for student, faculty, and staff emails. Basic authentication allows users to log into their email accounts with only their username and password and does not require two-factor authentication. After basic authentication is disabled, all email accounts will require two-factor authentication.
This transition will directly impact users who:
Have their Georgia Tech emails set up on their iPhones or Android phones using the phone's Apple Mail or Windows Mail (This does not apply to those who access their email via the Outlook app on their smartphones).
Use Outlook 2013/2010/2007 or Thunderbird to check email.
Use any other IMAP email client to check email.
Once basic authentication is disabled, these impacted users may be prompted to update their username and password. If this occurs, users should remove their Georgia Tech email accounts using their respective email applications, re-add their accounts, and go through the two-factor authentication process. The users' email accounts should work appropriately after these steps are complete.
OIT also recommends switching to one of the following email applications if possible, as they support modern authentication capabilities:
For computers - Outlook 2016 or later on PC and Mac
For phones and tablets - Outlook for iOS and Android
For iPhones and iPads specifically - Mail for iOS 11.3.1 or later
OIT will notify students, faculty, and staff as respective populations are scheduled to transition away from basic authentication and make sure users have the information necessary to make the transition a smooth one.
The transition from basic authentication will be completed in a phased approach. The timeline is shared at http://b.gatech.edu/basicauthtimeline. OIT continues to work with unit IT professionals to schedule departmental transitions leading up to the full Nov. 10 transition date.
Background information and knowledge articles are also shared at http://b.gatech.edu/basicauth. Please note that documentation on email clients is still being developed as OIT receives feedback from the broader IT community.