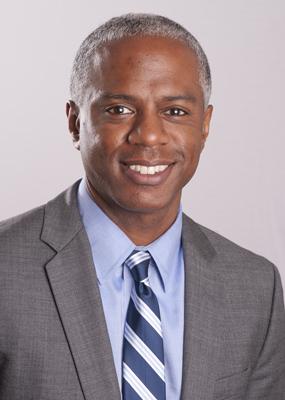 Download image
Oct 08, 2020 — Atlanta, GA
Greetings Georgia Tech Community,
It is hard to believe I have already completed my first month at Georgia Tech. I am excited to take the reins as your new vice president of Information Technology and chief information officer (CIO) and I am grateful for the Institute's warm welcome and confidence in me. I have always admired Georgia Tech and its efforts to tackle the many challenges we face globally through advanced technology. I am extremely fortunate to now be a part of a talented team of individuals who contribute to that mission.
After my first two weeks, I told a few colleagues that it already felt like I had been here for two months. Your engagement and contributions have helped make my transition from Michigan to Georgia a great one. Since I stepped on campus on Sept. 7, I have been on a listening tour meeting with Institute leadership, academic and administrative units, and internal and external campus partners to understand how we all work to advance the Institute. Listening to each story and hearing each perspective, I'm reminded of the larger purpose that our Institute plays in the lives of countless people around the world. In the months that follow, I hope to accelerate and implement efforts across IT operating under the following core values:
Building strong partnerships;
Creating excellent experiences;
Fostering a great work environment; and
Continuously improving what we do and how we do it.
It is my desire to see IT address challenges to processes and policies, information and data security, and infrastructure through strategic partnerships and collaboration with faculty, staff, researchers, and students. Georgia Tech is positioned in the center of Atlanta's innovation hub, so I embrace opportunities to exchange ideas with industry partners and make sure we are abreast of where technology is headed. I also hold a strong interest in developing young people and getting them interested in STEM-based careers so look forward to K-12 engagement opportunities.
This month, I join the Institute and nation as it observes National Cybersecurity Awareness Month. Within IT we are taking a hard look at cyber security and ways to help others think about it differently, with an ultimate goal of creating a whole new ­culture around being secure. Please expect additional information around some of these efforts from us as the month progresses.
Next month, I will be introducing a monthly blog to share the latest news coming from the Office of Information Technology. In the meantime, I invite you all to visit my new webpage, From the Desk of the CIO, or follow my new Twitter page, @GeorgiaTechCIO, to stay connected.
Again, thank you for your partnership.
Daren Hubbard,
VP of Information Technology & CIO