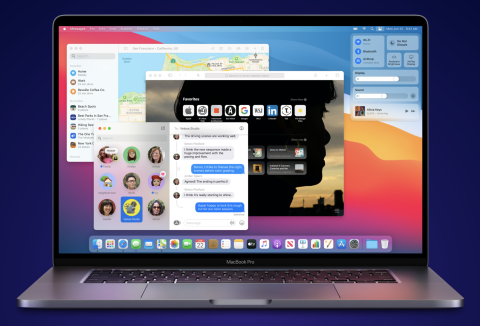 Download image
Oct 07, 2020 — Atlanta, GA
Apple recently announced plans to release a new operating system for Mac users this fall. The latest update, macOS 11 Big Sur, introduces improvements to the desktop design along with new features within Safari designed to protect user privacy. While Apple has not provided an official release date, the new operating system will be released this fall.
Big Sur improvements include a new look to apps within the desktop dock as well as a single view for notifications from calendar, weather, and messaging widgets. A preview of the new release is available at www.apple.com/macos/big-sur-preview.
To ensure the best possible experience for Mac users at Georgia Tech, the Office of Information Technology is preparing to conduct a full review of the new operating system upon its release. This review is being conducted to examine software compatibility, as Mac users have experienced issues during past macOS upgrades. Once a thorough review is complete, the upgrade will be released for installation on Apple devices at the Institute. 
It is important to note that while the upgrade will initially be disabled on Georgia Tech owned Mac devices, Mac users may still receive a notification from Apple to upgrade their operating systems once Big Sur is released to the general public. However, any attempts to install the upgrade on GT-owned Mac devices will be blocked until the review is complete. Note: If you notice that the upgrade is not blocked on your device, please do not move forward with the upgrade process until we notify you that the review is complete.
OIT will provide additional details regarding this new release as they become available.