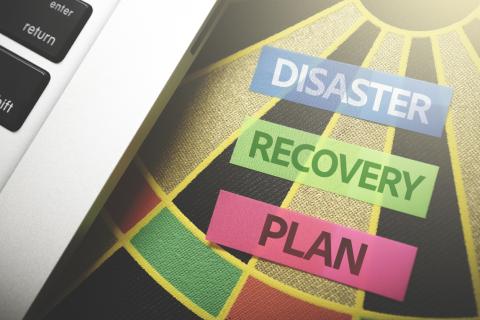 Download image
May 23, 2022 — Atlanta, GA
Update: The scope of the June 10 disaster recovery exercise has been reduced to only include taking down the Banner student information system, simulating an actual outage of the service, to assess each step of the recovery process.
Background
Georgia Tech's Office of Information Technology will perform a data center failure simulation on the weekend of June 10 as part of its disaster recovery and preparedness plan.
The simulation will begin at 6 p.m. on Friday, June 10, with a 24-hour test period. This test period will end at 6 p.m. Saturday evening, at which time, a recovery period will begin. The recovery period runs for 24 hours, ending at 6 p.m. Sunday, June 12. Students, faculty, and staff should expect downtime and delays for Banner throughout the 48-hour test and recovery periods. 
Performing routine recovery drills is a best practice within disaster recovery planning and helps to ensure the ongoing health of mission critical technology services and organizational readiness in the case of a real disaster. Disaster recovery planning is an essential component of the Institute's overall emergency preparedness plan and helps to:
Minimize disruption to academic instruction and operations during a large-scale event.
Ensure coordinated training, collaboration, and preparation among technical teams, functional owners, and communications staff.
Ensure optimal restoration of services.
Ensure compliance and alignment with the University System of Georgia and Georgia Tech emergency preparedness plans. 
Plans for future disaster recovery exercises are forthcoming. 
Up-to-date progress will be shared via https://status.gatech.edu during the 48-hour exercise window.